INTERNATIONAL DISTRIBUTION AND RETAIL BUSINESS PARTNER ENQUIRIES ARE WELCOMED
Vitaco has a wide range of health supplement, vitamin and sports nutrition brands suitable for businesses across the world.
We are interested in working with suitable business partners to develop new opportunities.
To find out more and start evaluation of the business opportunity, please complete the form below and we will be in contact.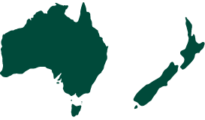 Retail enquiries for
Australia and New Zealand