PERFORMANCE PROVEN FOR OVER 30 YEARS
Musashi, one of Australia's most trusted and revered sports nutrition brands, was established in 1987, and named after the famous Japanese philosopher and  swordsman Miyamoto Musashi.
Working alongside some of Australia's highest profile athletes and powered by a commitment to push the bounderies in sports nutrition, the brand grew and expanded. 30 years on and the Musashi brand remains renowned for offering a full spectrum of sport nutrition solutions, sourced from the highest quality ingredients.
Driven by an obession to innovate with scientifically supported and proven products, Musashi prides itself on assisting the performance needs of athletes from the elite to the everyday level – helping to 'Find Your Way'.
The range now includes protein powders, bars, drinks and amino acids, designed to help improve the sporting performance of athletes and the general wellbeing of active people the world over.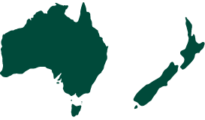 Retail enquiries for
Australia and New Zealand