NEW ZEALAND'S ORIGINAL HEALTH AND WELLNESS COMPANY
Healtheries was born in New Zealand and we've been helping keep people healthy for over 110 years. And we're still going strong.
Having contributed to the wellbeing of New Zealanders for over a century is a real privilege. And we never stop finding better, more innovative ways to help you and your family stay healthy. We're proud to say that creating a little help for everybody has gone a long way.
We know your family and their health is incredibly important, but when it comes to choosing wholesome foods and quality supplements, it's not one-size-fits-all. That's why we've got almost 200 different products to choose from.
Whether you're after teas that invigorate the senses, snacks that keep you going, or vitamins that help support health and wellbeing, there's something for everybody in the Healtheries range.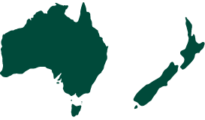 Retail enquiries for
Australia and New Zealand