Helping Aussies to be happier and healthier is at the centre of everything we do.
For nearly 30 years it's been our mission to make nutrition easier, so that all people can pursue good health without compromise.
We do this by delivering great tasting products that provide real benefits through the perfect balance of macronutrients and functional ingredients.
Our dedicated team bring together the latest research and nutritional ingredients to deliver products that not only satisfy the taste buds but also provide real benefits that nourish.
Our range of delicious, healthy snacks, protein powders and boosters have been passionately crafted by our team of expert nutritionists and food technologists.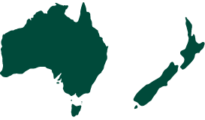 Retail enquiries for
Australia and New Zealand