BECOME A VITACO SUPPLIER PARTNER
We partner with farmers, producers and service providers from New Zealand and around the globe. Our suppliers undergo a rigorous selection process to ensure they meet the high standards we place on quality and supply chain excellence.
With a commitment to ethical and sustainable sourcing, we aim to source and create products that have been produced under fair, safe, legal and humane working conditions and minimise environmental harm.
If you are interested in becoming a supplier to Vitaco, we welcome your expression of interest.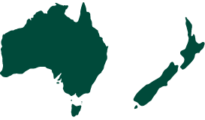 Retail enquiries for
Australia and New Zealand